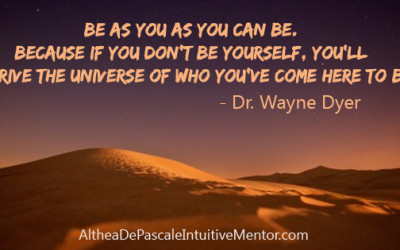 Everyday I have to remind myself that I am a unique individual in the eyes of the universe and there isn't another human being like me. How many times have you started your day thinking you're not good enough, smart enough, tall enough, or thin enough?   The...
Experience Althea's Gifts & Wisdom

Althea DePascale Medium ~ Clairvoyant ~ Intuitive Mentor October 19th 2019 Avant Garde Holistic Center 328 E. Main St Branford CT. 7 to 9 pm Donation $15. for reservations avantgardect13@yahoo.com 203 841-8443 JOIN US FOR AN AMAZING WORKSHOP An Evening With Spirit is...
Soulful Insights Article Menu
Disclaimer: The services and events represented in this website are NOT to be substituted for professional help.
Examples of professional help are services such as financial, emotional, psychological and physical professional contributors to your well being. Farmington Hypnosis and Awareness llc are not responsible for actions for events occurring before, during or after sponsored services and events.
Copyright© 2015 - Present
Farmington Hypnosis and Awareness llc